FAE-Group Steinknuser RSH/HP for traktorer 360 hp – 500 hp
Se maskinprodusenten sin hjemmeside
TRACTOR
from 360 to 500 hp
SHREDDING DIAMETER
Ø 50 cm max
WIDE OPENING
TO EFFICIENTLY PROCESS MORE MATERIAL
STEEL STRUCTURAL FRAME
MAXIMUM STRENGTH AND DURABILITY IN HEAVY DUTY OPERATIONS
INTERCHANGEABLE HARDOX ANTI WEAR PLATES
QUICK AND EASY MAINTENANCE
SIDE REDUCTION GEARS AND CENTRAL GEARBOX WITH OIL-COOLING SYSTEM
MAXIMUM PRODUCTIVITY AND EFFICIENCY MAINTAINED IN ALL WORKING CONDITIONS.
Interchangeable inner antiwear plates in Hardox®
Enclosed machine body
Inside lateral protection
Protection chains
Adjustable Hardox® counter-blade

Transmission with side gearbox
Side gearbox with oil cooling system
Gearbox with oil cooling system
Gearbox with freewheel
PTO shaft
Friction clutches

Bolt-on rotor shafts (in forged steel)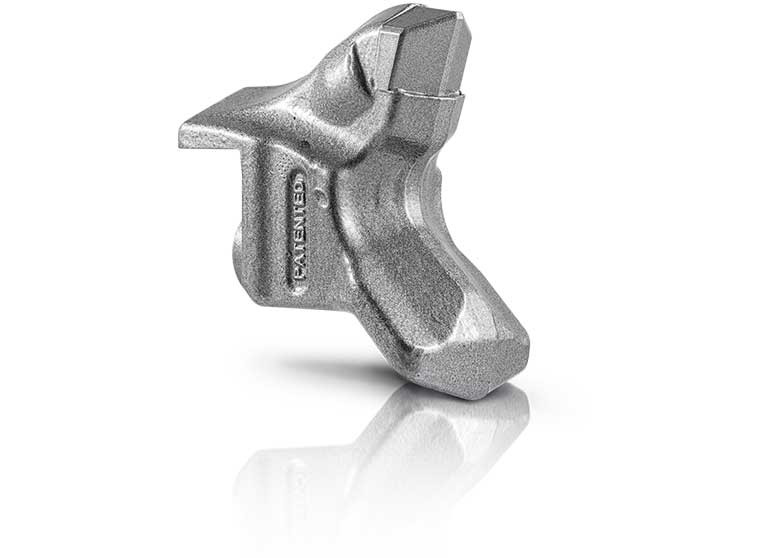 Teeth G/3
STANDARD Ideal for:
Teeth G/3 HD
OPTIONAL
Ideal for: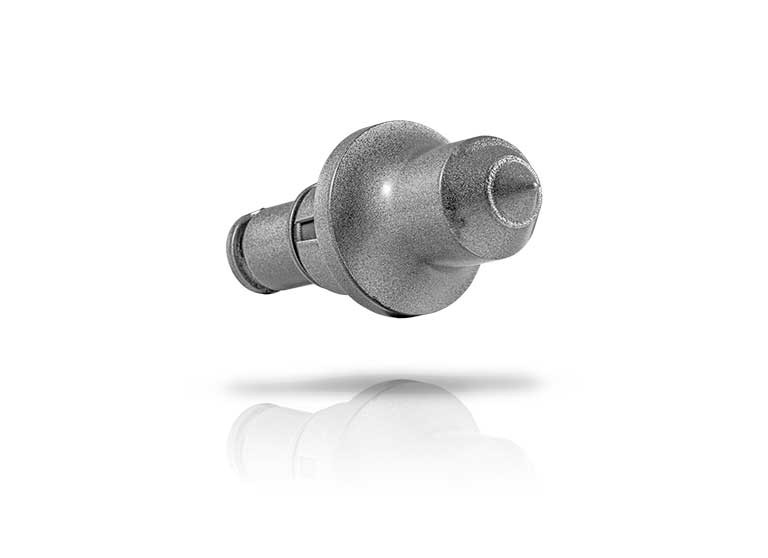 Teeth R65
OPTIONAL
Ideal for:
Teeth R/HD 65
OPTIONAL
Ideal for:
---
Beskrivelse
FAE ble etablert i 1989 og er markedsleder i verden i sin bransje. FAE har solgt over 20.000 enheter, solgt i over 130 land, har over 70 nye modeller og har over 800 forhandlere på verdensbasis. FAE har som mål av seg å levere det beste produktet på markedet, og derav er alle komponenter av aller beste kvalitet. Som de selv sier så er de ofte kopiert, men aldri duplisert. De er nå i ferd med å utvide sin fabrikk med 3 ganger størrelsen de har idag og den nye fabrikken skal være ferdig til 30-års jubileet i 2019. Alle produkter blir produsert på hovedfabrikken som ligger i Fondo som ligger helt nord i Italia. FAE deler produktene inn i 3 hoveddeler, Land Clearing, Construction og Prime Tech
The top of the FAE range of professional stone crushers.
The RSH/HP is the ultimate FAE stone crusher, the ideal solution for crushing slabs of rock and stones of up to 50 cm in diameter and at a depth of up to 50 cm. It is compatible with tractors of between 360 and 500 HP, and has a working width of 260 cm.
The RSH/HP is recommended for challenging agricultural conversion operations, when the land contains rock and stones of significant dimensions, in order to prepare the soil for agricultural use.
The wide opening and the counter blade allow large material to be guided towards the rotor, as well as maintaining consistent performance while working the land. The optional rear grill holds back larger materials, releasing matter only when it has reached its optimum granulometry. For an excellent, even distribution of the crushed material, the RSH/HP can be fitted with an adjustable steel dosing blade upon request.
The side reduction gears with an oil-cooling system guarantee efficiency, reliability and reduced maintenance requirements. The gear transmissions guarantee optimum power transfer and, as a result, a longer lifespan for the components.
The use of high-resistance, anti-wear steels for the frame, the interchangeable internal and external guards, and the forged-steel tooth-holder with heat treatment all guarantee the RSH/HP a robust construction that has nothing to fear from even the most challenging tasks.
The RSH/HP stone crusher is available with two types of rotor: type "R" holds teeth with a round tang and is ideal for crushing loose stones and rock; while type "G" is ideal for lands where stones emerge. Both rotors come with side teeth which allow the crushing chamber to be kept clean at all times.
The offer is completed by 4 different types of teeth, to be chosen based on the nature of the work and the rotor attached.
Tilleggsinformasjon
| | |
| --- | --- |
| Merke | Fae-group |
| Maskinstørrelse | For Traktor og Hjullastere |